RENTAL SERVICE ARRI ALEXA MINI LF IN THE CANARY ISLANDS
Large format, small camera
At last, we already have one of the best cameras in the audiovisual market in the Canary Islands. This is the new Arri Alexa Mini LF. With this camera, we will be able to record at a native resolution of 4448 x 3096 in Open Gate mode (i.e. a resolution close to 4.5K). It is compact, light and autonomous; it is one of the lightest cinema cameras of the market (2.3 Kg). Currently, we are the only ones in the islands to own one of these wonders. From "Hormigas Negras" we give you the opportunity to rent it. To do so, you can contact us, fill out the form at the bottom of this page or come to our office where we will be happy to give you all the information you need.
Best overall image quality in large format
Same sensor and recording formats as ALEXA LF
Compatible with LPL and PL mount lenses, Super 35 and full frame
Supports all anamorphic de-squeeze ratios
Compatible with almost all ALEXA Mini accessories
Compatible with ARRI and cmotion wireless remote systems
Works with 12 V and 24 V on-board batteries (∼65 W power draw)
Internal recording to new Codex Compact Drive
Uncompressed and unencrypted MXF/ARRIRAW
Fast and efficient MXF/Apple ProRes
New Codex Compact Drive 1TB is small, tough and cost-efficient
Affordable Compact Drive Reader works without license or extra software
Compact Drive Adapter is compatible with SXR Capture Drive Docks
Best overall production value
Robust and reliable
Easy to operate and use on set
Fast and efficient workflows
New MVF-2 high-contrast HD viewfinder
HD OLED display, color science and ARRICAM eyepiece like ALEXA LF EVF-2
Optimal judgement of focus, dynamic range and color
Stable color balance through temperature-controlled display
Large 4" flip-out monitor shows image or camera menu
Three operation modes: single operator, crew or remote
New flexible and reliable CoaXPress VF cable, up to 10 m/33 ft
Three internal, motorized large-format FSND filters: ND 0.6, 1.2 and 1.8
New dedicated, regulated 12 V and 24 V accessory power outputs
New SYNC IN and improved AUDIO connectors
Two built-in microphones
Six user buttons on camera's left side
One LOCK button each for camera and viewfinder
Additional external WiFi antenna
Easier access to media, VF and TC connectors
Best overall image quality in large format
Immersive large-format look
Lower noise with higher usable sensitivity
Highest dynamic range of any production camera
ARRI color science for natural skin tones, easy color correction and clean VFX
Perfect for High Dynamic Range (HDR) and Wide Color Gamut (WCG) displays
3-Axis wireless hand unit with integrated lens data display
Works with ALEXA Mini, ALEXA Plus, ALEXA Studio, ALEXA SXT W, ALEXA LF, ALEXA Mini LF and ALEXA 65 cameras and UMC-4, SMC-1, EMC-1 and AMC-1 motor controllers and cforce mini RF. Set includes hand unit, hand strap, lanyard, one plain focus ring (K2.72117.0) and user manual. Battery and charger need to be ordered separately: K2.47851.0 - NP-FM500H Battery (Sony) K2.0002065 - BC-QM1 Battery Charger (Sony)
cforce mini Basic Set K2.0006355
To make a reservation come to our offices
or complete the following form
Las Hormigas Negras studio
Argentina Street 23
Telde 35200
Las Palmas
Phone +34 92858772
Móvil:628 546 352 / 626 264 451
Correo Electronico: info@lashormigasnegras.com
This form is currently undergoing maintenance. Please try again later.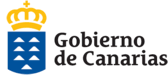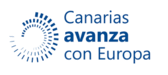 FONDO EUROPEO DE DESARROLLO REGINAL